THE HARPRA MIXED REALITY VIEWER
A versatile viewer for both Augmented & Virtual Reality
Immediate adoption & new approaches.
Supporting the devices you and your team have in your hands already to HoloLens (1 & 2) to Oculus Quest (1, 2, Pro)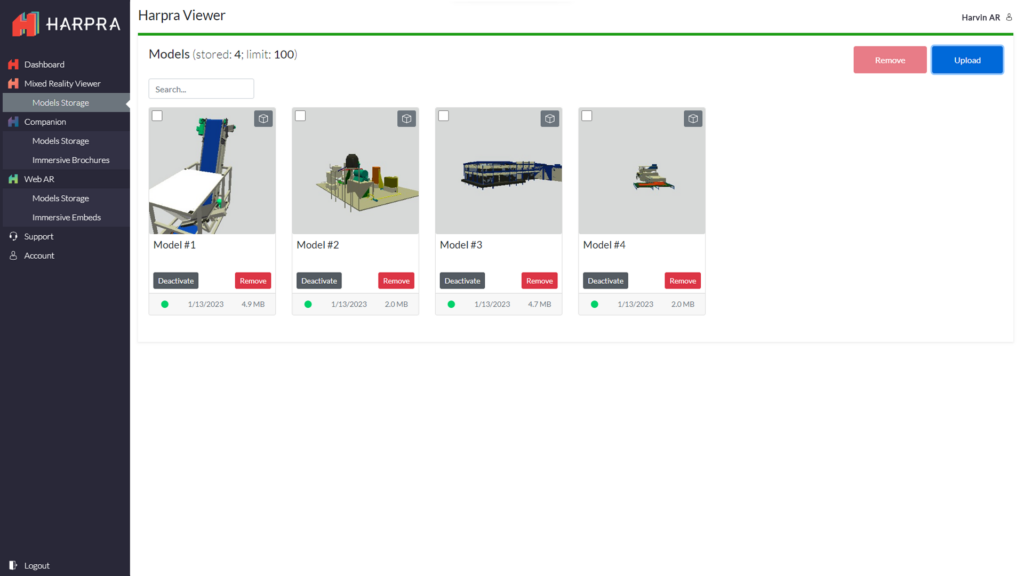 Feed 3D Models directly from your Client Web Portal dynamically load, display, and switch between all of your 3D Models. 
Designed for versatility.
Simultaneously display models in both Augmented or Virtual Reality with no limit viewing instances across your team. 
Impactful features & functions.
Cross-Platform Core Features combined with unique Functions packed into each Prebuilt Module breaking the gimmick and discovering practicality.
Ready to put the Harpra App to work?
Start for free today, or learn more about the Harpra Platform options that suit your needs.