Send Immersive Brochures directly to Phones & Tablets, instantly
Highly targeted 3D Content
Don't be generic or general. Prepare personalized, unique, informative, and engaging content packed into an Immersive Brochure
You control the visibility.
Whether sharing your Immersive Brochure publicly or privately eliminating the ability to access the Immersive Brochure is simple.
Your Brand, your AR Viewer
Don't develop, capitalize quicker. Customized to your brand your clients viewing your content through your AR Viewer.
Meaningful data guiding decisions.
Data helping you understand how your 3D Models and Immersive Brochures are performing in Sales, Marketing, and more.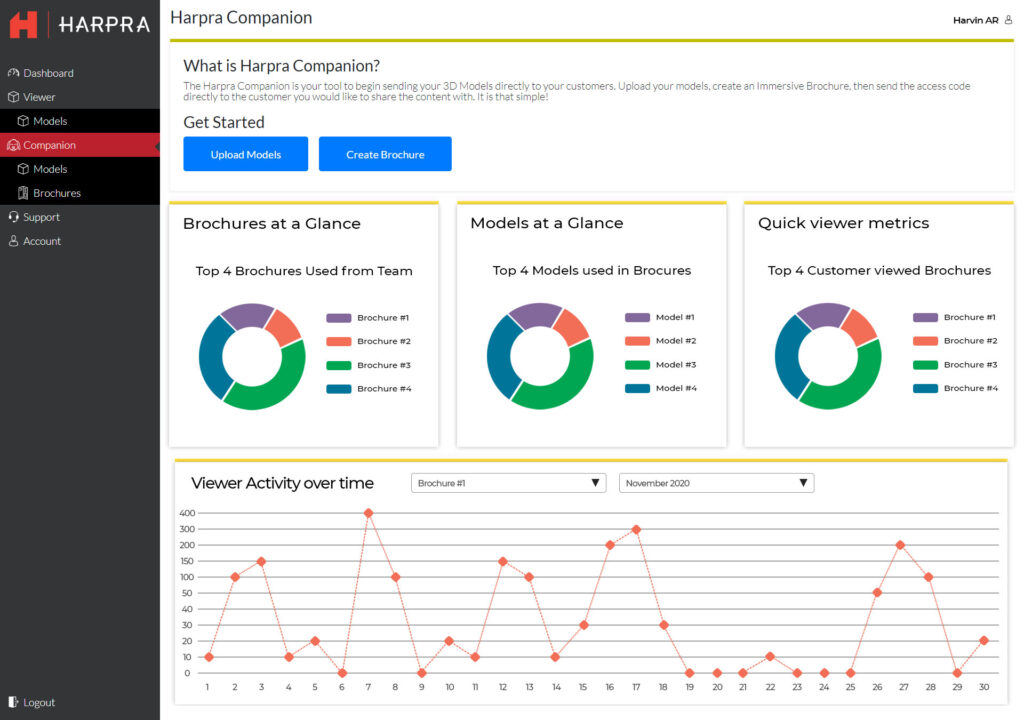 Start for free today, or learn more about the Harpra Platform options that suit your needs.