Your Digital Asset Management Tool for your Mixed Reality needs
Simple design for ease of use.
Get your 3D Models into Augmented & Virtual Reality quicker with the Client Web Portal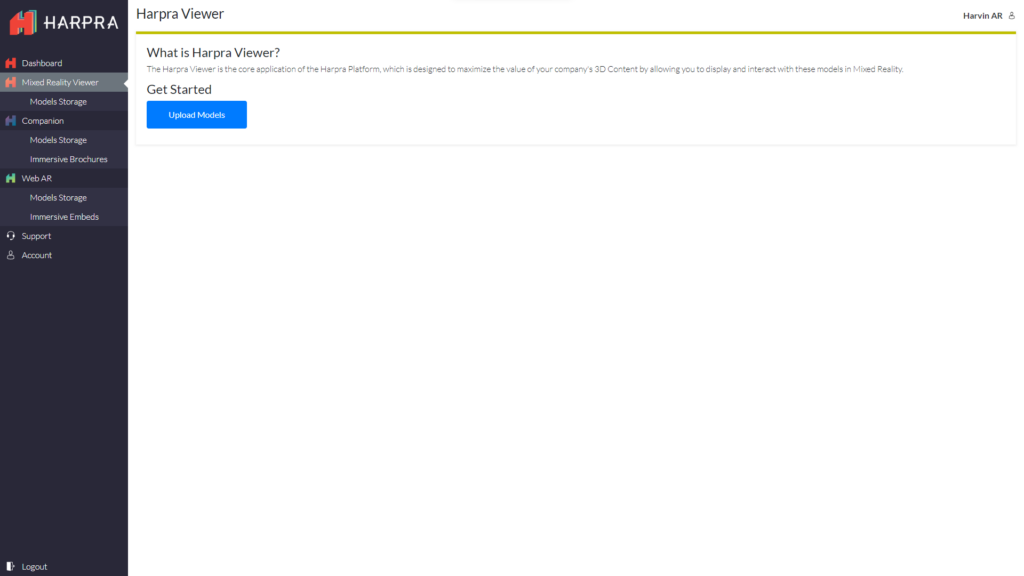 Digital Asset Management for versatility.
The Client Web Portal keeps your assets organized, safe, and secure for your various Mixed Reality needs
Send Immersive Brochures.
Create & Manage your private or public Immersive Brochures all within your Client Web Portal.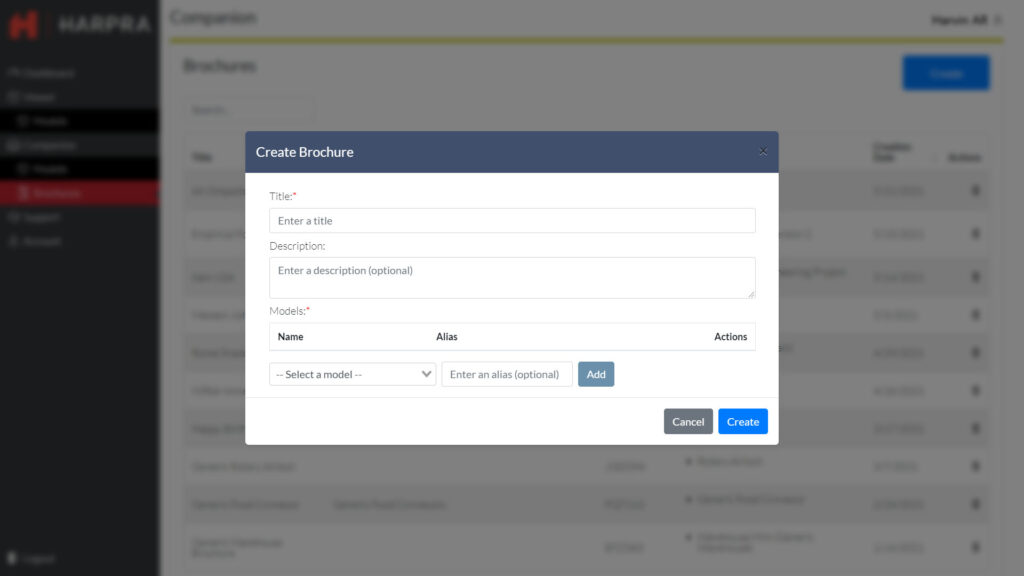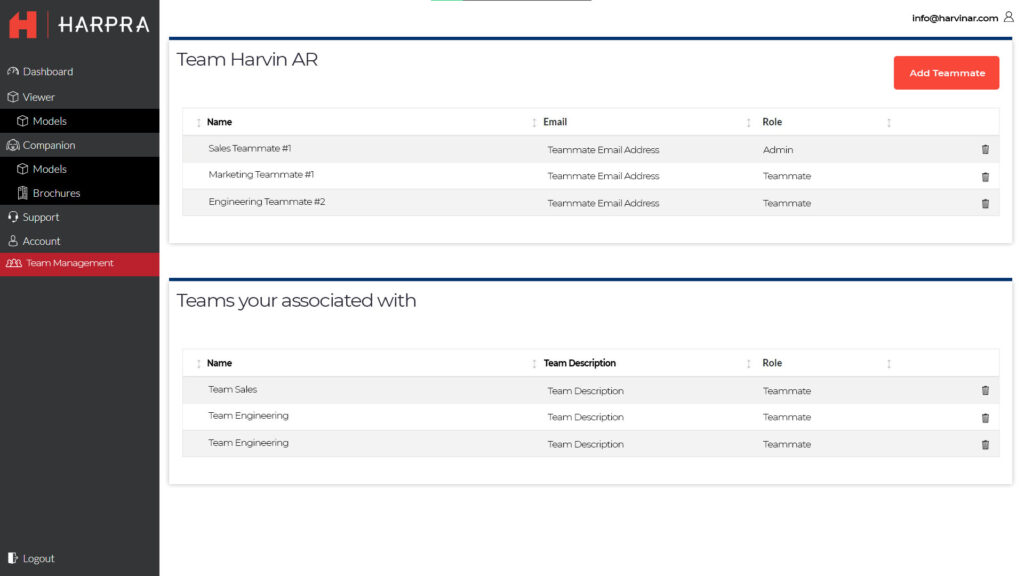 Build a team of Mixed Reality Pros.
Add your colleagues to your team allowing them to access your 3D Models on their devices. Or join another colleague's team to access theirs. Team Management right within your Client Web Portal.
Each component of the Harpra Platform aggregates valuable data helping you understand performance.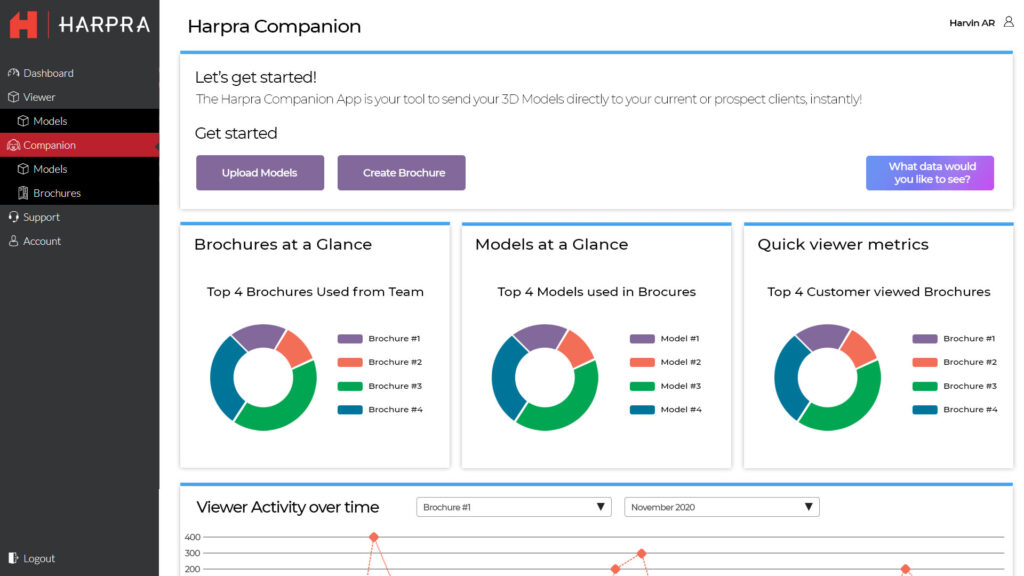 Start for free today, or learn more about the Harpra Platform options that suit your needs.